Darling Make Up Case Orange
£

65.00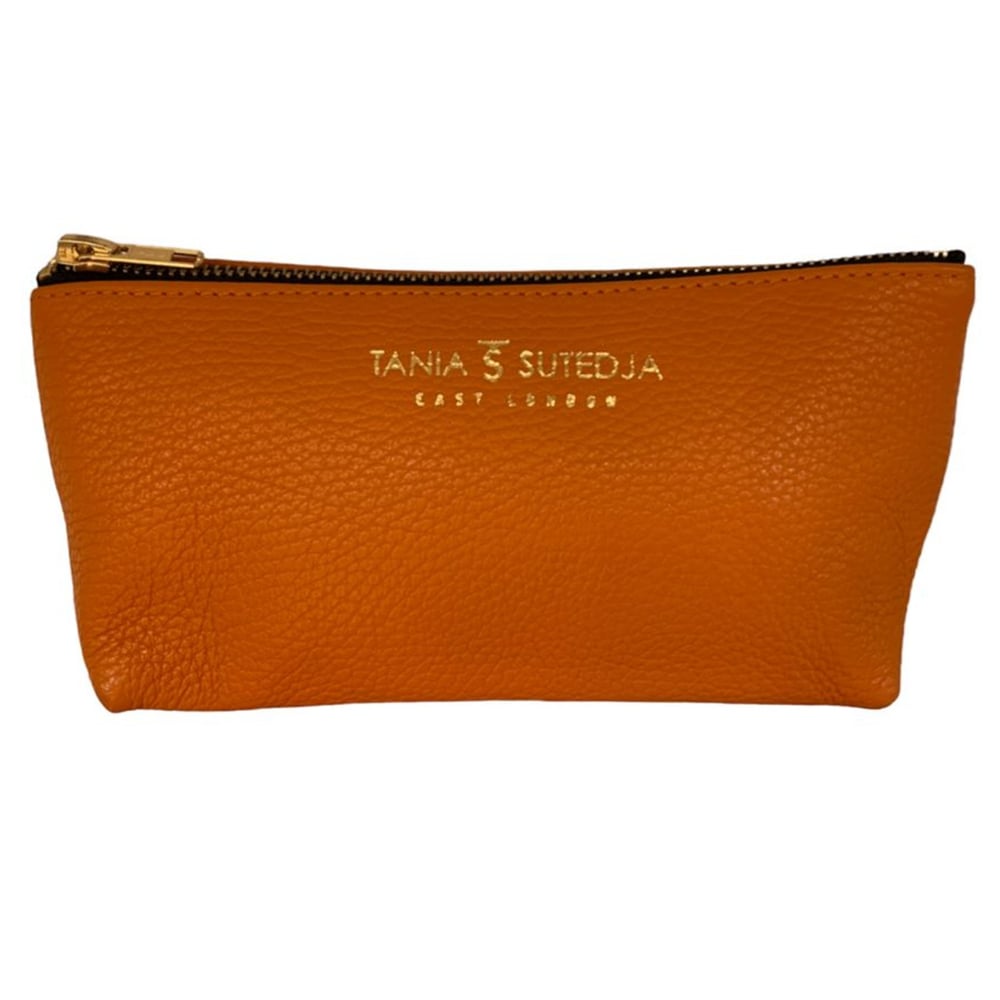 Keep your make-up essentials organised with the Darling make-up case
This practical accessory is hand-made, and available in a range of colours from the classic to the bold and beautiful. Perfect to slip into your Tania tote.
• L20cm x W10cm x D8cm
• Handmade in London
• Soft-pebble leather
• Black cotton lining
• Gold logo stamp at front
• High-quality brass colour zip closure
Our leather are certified ISO14001:2004 (Environmental Management System), proves the ecological quality of the leathers. and GREEN L.I.F.E. project (Green Leather Industry for the Environment), financed by the European Commission, where its primary goal consists in reducing the environmental impact of the various segments of the tanning sector.
• lower consumption of water during the various production phases
• use of raw materials produced in a sustainable fashion
• sound use of resources during the production or disposal phases
• absence of harmful effects on the health and the environment because of the low of emissions
Share