Tania Tote
£

165.00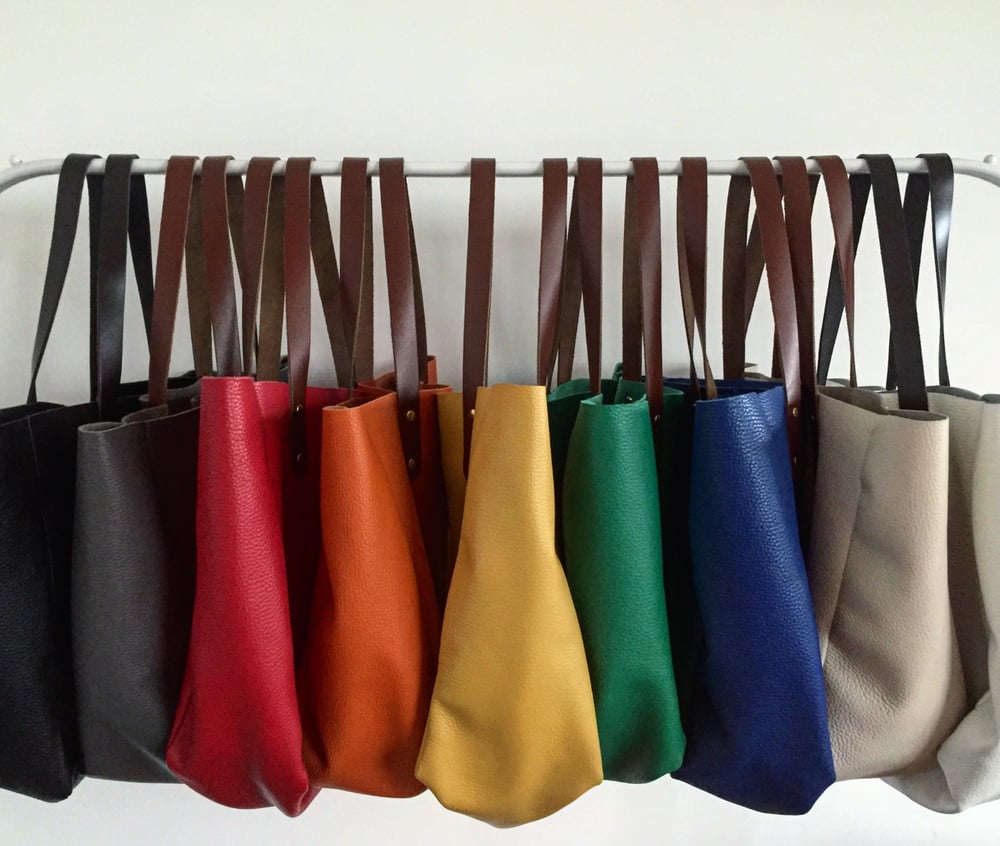 The bestselling Tania tote is a stylish simple tote bag designed to carry your daily essentials and more. The slouchy leather design includes a small zipped internal wallet attached and secure to hold your wallet, cards, phone and lip balm. Hard-wearing yet comfy twin handles, a trigger hook closure and interior D-rings to clip your keys make this the perfect carry-all that will only look better with age.
Colours:
Red, Orange, Yellow, Green, Blue, Grey, Black, Coral, Taupe, Purple, Maroon, Salmon.
* Please email to: shop@taniasutedja.com if your color choices is not available
• L 33cm x H 29cm x W 15cm
• Handmade in London
• Italian cowhide leather
• Vegetable tan leather straps – 25cm drop
• Unlined natural finish interior
• Gold logo stamp at Internal wallet
• Internal wallet L 22cm x H 12 cm
• Brass colour D-ring and trigger hook
Our leather are certified ISO14001:2004 (Environmental Management System), proves the ecological quality of the leathers. and GREEN L.I.F.E. project (Green Leather Industry for the Environment), financed by the European Commission, where its primary goal consists in reducing the environmental impact of the various segments of the tanning sector.
• lower consumption of water during the various production phases
• use of raw materials produced in a sustainable fashion
• sound use of resources during the production or disposal phases
• absence of harmful effects on the health and the environment because of the low of emissions
• easy to recycle
Share